City Planner
---
"Lets you see your whole City to better plan your defenses and buildings from up high."
The City Planner is used to easily design your city with your own personal design. You can easily move building, decorations and walls around. You can select multiple items by holding down the CTRL button, this feature doesn't work in full screen mode.
---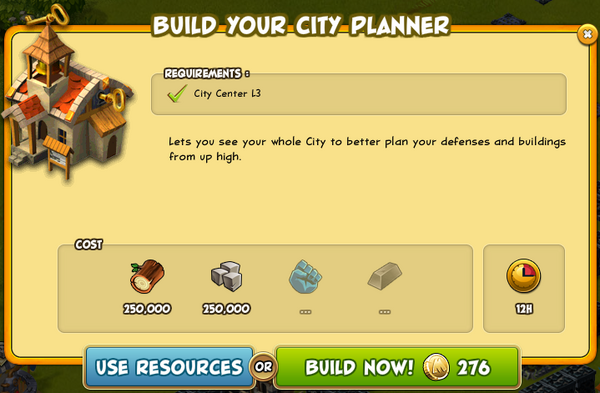 ---
You can save up to 10 different designs by paying either Gold Coins or Recon Points for new slots. The more you unlock the more expensive it becomes to unlock the next one. Having more slots give you the option to have more city designs ready and be less predictable.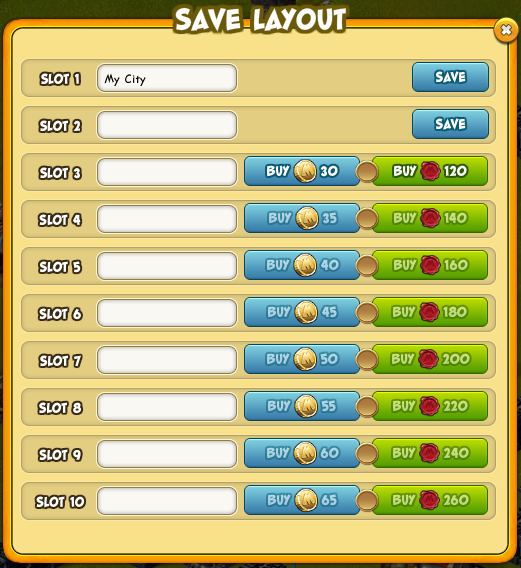 ---
In the City planner view you can click on a building and move it to the desired spot. You can zoom in and out for better view. You can turn the grid on/ off. Also you can turn the range of the different defensive buildings on and off. You can also select and move multiple buildings by holding down ctrl (doesn't work in fullscreen)
You can even move building that are under construction in the City Planner.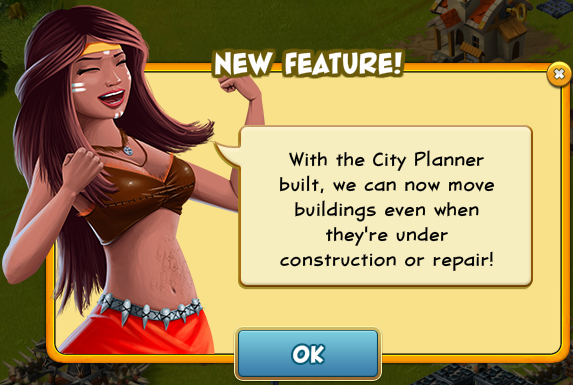 ---