Head Hunters.
---
WoM's 2nd Event: The Head Hunters
Head Hunters are on the loose! They have razed grand cities and enslaved many. Stop them before they do any more damage! Battle valiantly and earn the right to field the lethal Longbow men!
---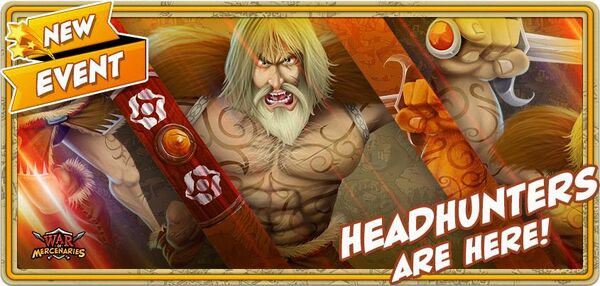 ---
Rewards
---
Longbowman Squad
The Longbowman Squad is the first ranged ground type mercenary in the game. This unit is deployed as a group of 6 and don't take up barrack space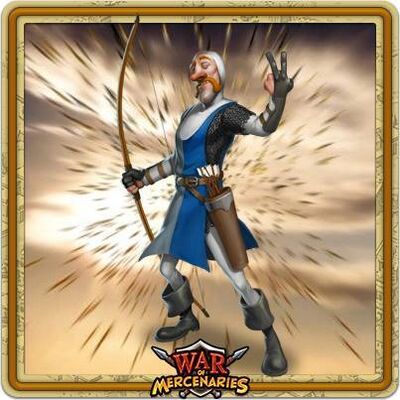 ---
Official Video
---
---
Head Hunters was considered the most difficult event launched in War of Mercenaries. The Head Hunters had much less loot compared to the other event cities, so players had to farm bandit clans and attack Head Hunter cities at the same time. Resource management was the key to obtain enough points, most players found this too difficult.
---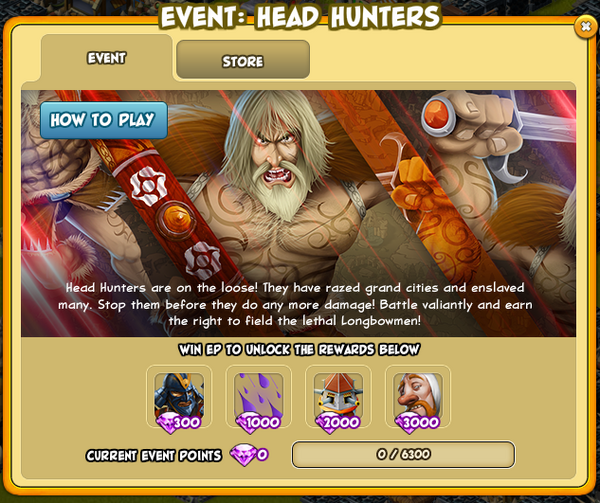 ---