Heal Aura
---
"Heal Aura for your injured units, useful when your mercenaries are under heavy attack."
Heal Aura is similar to a catapult attack and works exactly the same as one. All mercenaries and beasts in the Heal Aura range will be healed for 2000 health per second for 10 seconds for a total of 20000 health, Heal Aura also heals Gentle Healers. Heal Aura can be produced in the Blacksmith
---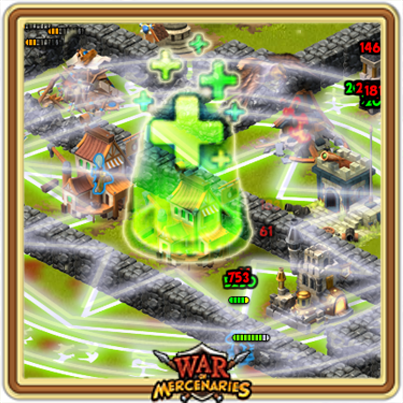 ---
Heal Aura is an Event Item which can only be unlocked at the Event Store. You will need to gain Event Points in the Event to be able to unlock the Event Items.
---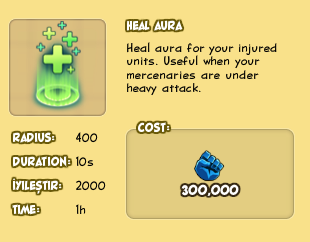 ---
Heal Aura Tips
---
---