Pumpkin Warriors.
---
WoM's Halloween event Pumpkin Warriors!
Farmers complain about pumpkins growing to exceptional sizes and scary expressions. Lords wonder what horrors can come out of this.

Deadly pumpkins, disguising as scarecrows have risen from the ground and will spread the terror in all forms to the land. Hunt them before they disappear to get monstrous loot.

To be victorious, make the following:

Click the War icon the enter the War Room.

Either find Pumpkin Warriors' Bases from the List or World Map.

Destroy their City Centers to gain Event Points, gather as much Event Points as possible.

The higher level Clans you defeat the more Event Points you get.

At the end of the Event, spend your Event Points in the Event Store, which will be available for one week.

Build a Blacksmith to prepare unlocked Rewards at the Blacksmith.
---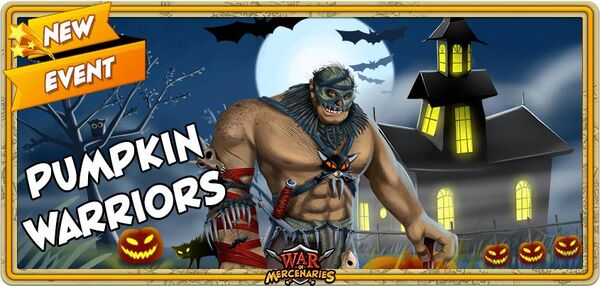 ---
Rewards
---
Cyclops
The Cyclops is a new tanking mercenary. Only one Cyclops can be deployed per battle but it has a very high damage, and also splash damage that damages buildings and mercenaries near it too.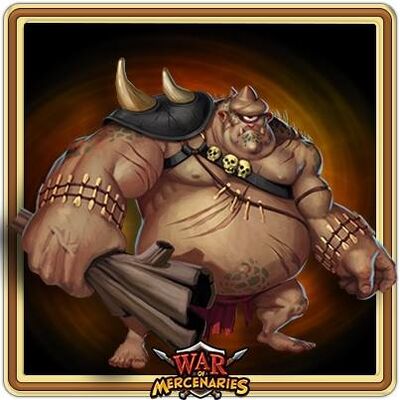 ---
Official Video
---
---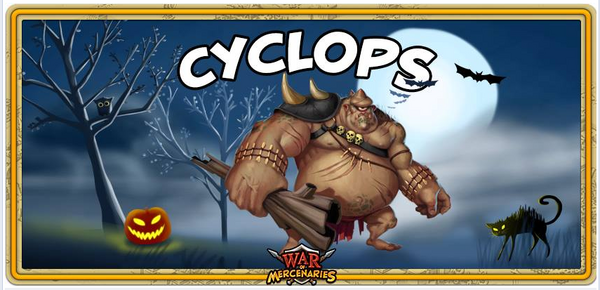 ---
Pumpkin Warriors Tips
---
---