Inventory (Stash)
---
Stash/Inventory is where all your gifts and parts are. You can collect parts by asking friends, helping friends or by looting them while attacking friends. Daily gifts can be send to your friends and they can also send you gifts daily.
---
The when you click on Stash you will open the Inventory which is divided in 3 pages:
First page consists of all the things you have in your inventory.
Second Page consists of all the resources you received as gifts. These are divided into Big gifts and Small Gifts. The red exclamation point represent the newest acquired item in you collection.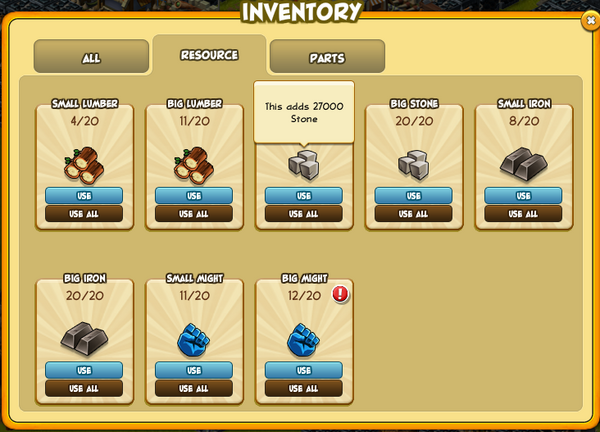 Third page consists of all the parts you received by helping or asking friends, or parts you have looted in attacks. These parts can also be recycled into resources if you have no need for them anymore.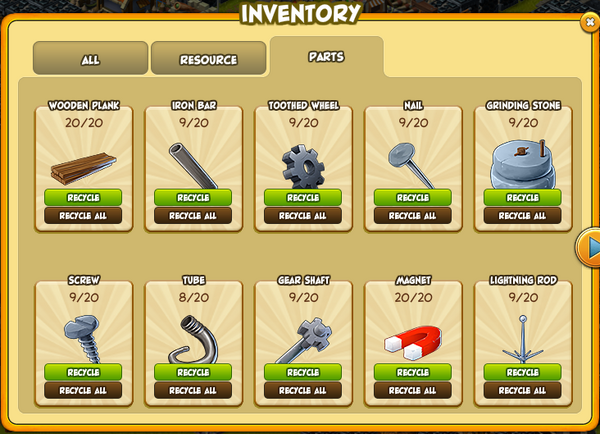 ---
Updates
With the latest Tavern update, the Tavern tab has been added to the inventory. Here you can find all the items you have won from spinning the wheel in the Tavern.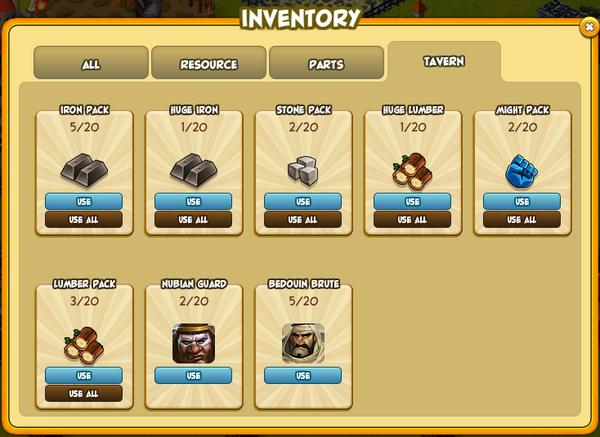 In the 2014-08-04 update with the introduction of Alliance Tournaments, the decoration rewards for the first top 3 alliances will also be added to the stash. So if your alliance wins the tournament you will find your reward in the inventory.
---